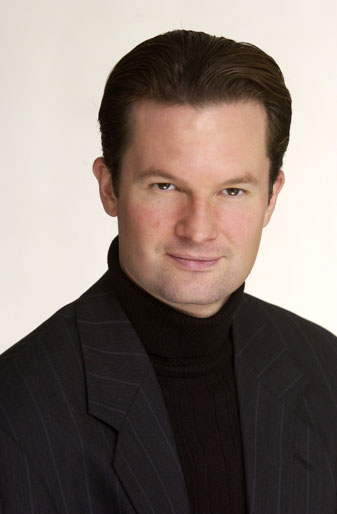 Peter Stark
PETER STARK is a renowned ballet teacher and coach and has been called "Ballet's Pied Piper" by the Sarasota Herald Tribune. His students are dancing in companies including New York City Ballet, Stuttgart Ballet, Dutch National Ballet, Royal Danish Ballet, National Ballet of Canada, American Ballet Theatre and Paul Taylor Dance Company, among others. Mr. Stark's students have moved on to full merit scholarships in dance academies including the School of American Ballet, Stuttgart Ballet, and the Royal Ballet School of England. He has coached gold medal winners for International Ballet Competitions (IBC) in New York City, Cape Town, Seoul and Helsinki. Additionally his students have won the Grand Prix at the Youth America Grand Prix New York finals, the Princess Grace Award, audience favorite at the Prix de Lausanne, and best male dancer at the Eric Bruhn Competition. Stark was named outstanding teacher at the 2014 New York finals of Youth America Grand Prix and has four times lead academies to be awarded outstanding school in previous years. Stark's professional mentor and coach was Fernando Bujones who hired Stark as assistant to the artistic director at Ballet Mississippi and later as school director at Orlando Ballet. He has staged the works of Mr. Bujones. Stark lead Orlando Ballet School for a decade expanding it to four locations, founding Orlando Ballet II and was twice haled in The New York Times where his students were called "breathtaking" and noted for displaying "a joyous appetite for movement." He is the founding artistic director of Next Generation Ballet (NGB) in Tampa. NGB has grown to have an international reputation winning many awards and accolades. Stark co-presented four annual ballet galas with Youth America Grand Prix including "Ballet's Greatest Hits" that was streamed to movie theaters internationally and hosted by So You Think You Can Dance judge Nigel Lythgoe. Stark staged/choreographed a series of critically acclaimed full length ballets including Cinderella, The Nutcracker, Swan Lake, Sleeping Beauty and Coppelia. Original children's ballets include Snow White and Rumpelstiltskin. This repertoire has been danced by organizations including Washington Ballet, Orlando Ballet, Next Generation Ballet and Central Pennsylvania Youth Ballet.
OLIVIER MUÑOZ
OLIVIER MUÑOZ  began his studies at the National Conservatory of Dance of Lyon France, then went to the international ballet School of Rosella Hightower in Cannes. A laureate of Prix de Lausanne, Mr. Muñoz has performed internationally all the leading roles of the classical repertoire. He is a former Principal of The English National Ballet,  Cleveland Ballet, Northern Ballet Theater as well as a Principal Guest Artist with Teatro Alla Scala, Tokyo Ballet, The Bolshoi, Ballet Philippines and Ballet Nuevo Mundo. Mr. Muñoz is a certified professor of dance from the French Ministry of Culture in France and also received an ABT affiliate teacher award certified in all levels of the ABT Curriculum. He previously sat on the panel of the National Foundation for the Advancements in the Arts, selection committee for grants for the dance DPT in 1997. Mr. Muñoz was also involved with several movies, Blue Suede Shoes for PBS 1998, Drew Carey Show in 1997, Love in 4 Acts for PBS in 1995. Mr. Muñoz has choreographed for Cleveland Ballet, Orlando Ballet School, and Geoffrey Been fashion shows. Mr. Muñoz has been coaching for YAGP since 2004, been awarded Best teacher several times, he is a renowned International Guest Master Teacher. He is starting his ninth season as the Principal teacher of Orlando Ballet School.
PATRICK FRENETTE
ABT CORPS MEMBER / CHOREOGRAPHER PATRICK FRENETTE was born in Vancouver, Canada in 1994. He began his early training at the Goh Ballet Academy under the instruction of Ms. Fiona Smith. In 2008, his family relocated to California to further his professional ballet training with former ABT dancer Chris Martin and former Bolshoi Ballet Theatre dancer Dmitri Kulev. Patrick was a two-time recipient of the Senior Grand Prix award at the Youth America Grand Prix's regional competitions. In 2011, he was also awarded the Mary Day award for Outstanding Artistry, and in 2012, he received second company offers to the Washington Ballet, Houston Ballet, and American Ballet Theatre. Mr. Frenette was awarded tuition scholarships to attend many professional training programs, including the JKO School at American Ballet Theatre, The San Francisco Ballet School, The Royal Ballet School, and The School of American Ballet, the official school of New York City Ballet. Patrick attended SAB from 2012 to 2013, and was selected to perform in both the fall and spring sessions of the New York Choreographic Institute. While at SAB, Mr. Frenette was awarded The Rudolf Nureyev Foundation Scholarship. Patrick studied with esteemed teachers Jock Soto and Suki Schorer and graduated in the spring of 2013, performing a principal part in George Balanchine's Divertimento No. 15.
Frenette joined ABT as an apprentice in 2013 and became a member of the corps de ballet in January 2014. His repertoire includes Wilfred in Giselle, Recruit, Bees, and Russian in Alexei Ratmansky's The Nutcracker, a role in Mark Morris' After You, Spanish in Swan Lake, Harlequin Doll in Coppélia, Flute Boy and The Cockerel La Fille mal Gardée, Persian Men in The Golden Cockerel, Herald and The Canary Fairy Cavalier in Alexei Ratmansky's Sleeping Beauty, Coffee Guards in Alexei Ratmansky's Whipped Cream, Three Ivans in Alexei Ratmansky's Aurora's Wedding, and roles in all of the Company's full-length ballets. Mr. Frenette's performances with American Ballet Theatre are sponsored by Harlan M. Blake.
Patrick has performed in variety of galas including the Anaheim International Dance Festival, the International Ballet Festival of Miami, the YAGP Stars of Today meet the Stars of Tomorrow, and the Indianapolis City Ballet's Young Stars of Ballet, which was filmed and nominated for an Emmy in 2012. Patrick performed in the celebrated Nantucket Dance Festival in 2015 as well as Festival Ballet Theatre's Stars of Ballet Gala.
OLIVIER PARDINA
PARDINA is a former Artistic Director and Principal Instructor at the Nice Opera Ballet School.  The Nice Opera Ballet offered the 16 year old Pardina his first professional position and promoted him to the rank of Principal Dancer by the end of his first year.  He trained with master teachers from the Paris Opera Ballet.  Mr. Pardina taught at The HARID Conservatory for 20 years.  He is a former a principal instructor at the Miami City Ballet School Pre-Professional Division.
Please note that faculty is subject to change.