BBSI is a pre-professional program designed specifically for male ballet dancers. The program provides personalized training by internationally and nationally recognized instructors and professional dancers. Dancers will receive hands-on, individual attention in a limited class size.
"Boys Ballet Summer Intensive was designed to provide an engaging and educational program for male dancers who seek a higher level of classical ballet training. They're challenged in their daily classes, but the real inspiration for these aspiring male dancers lies in the camaraderie and bonds they make with each other. Men are essential in ballet companies, and there is no better way to prepare these students for professional life than providing them with an intense working environment where they can train hard, dance hard, and have fun. Guys being guys, at the ballet studio… a dream come true."

PATRICK FRENETTE
American Ballet Theatre Dancer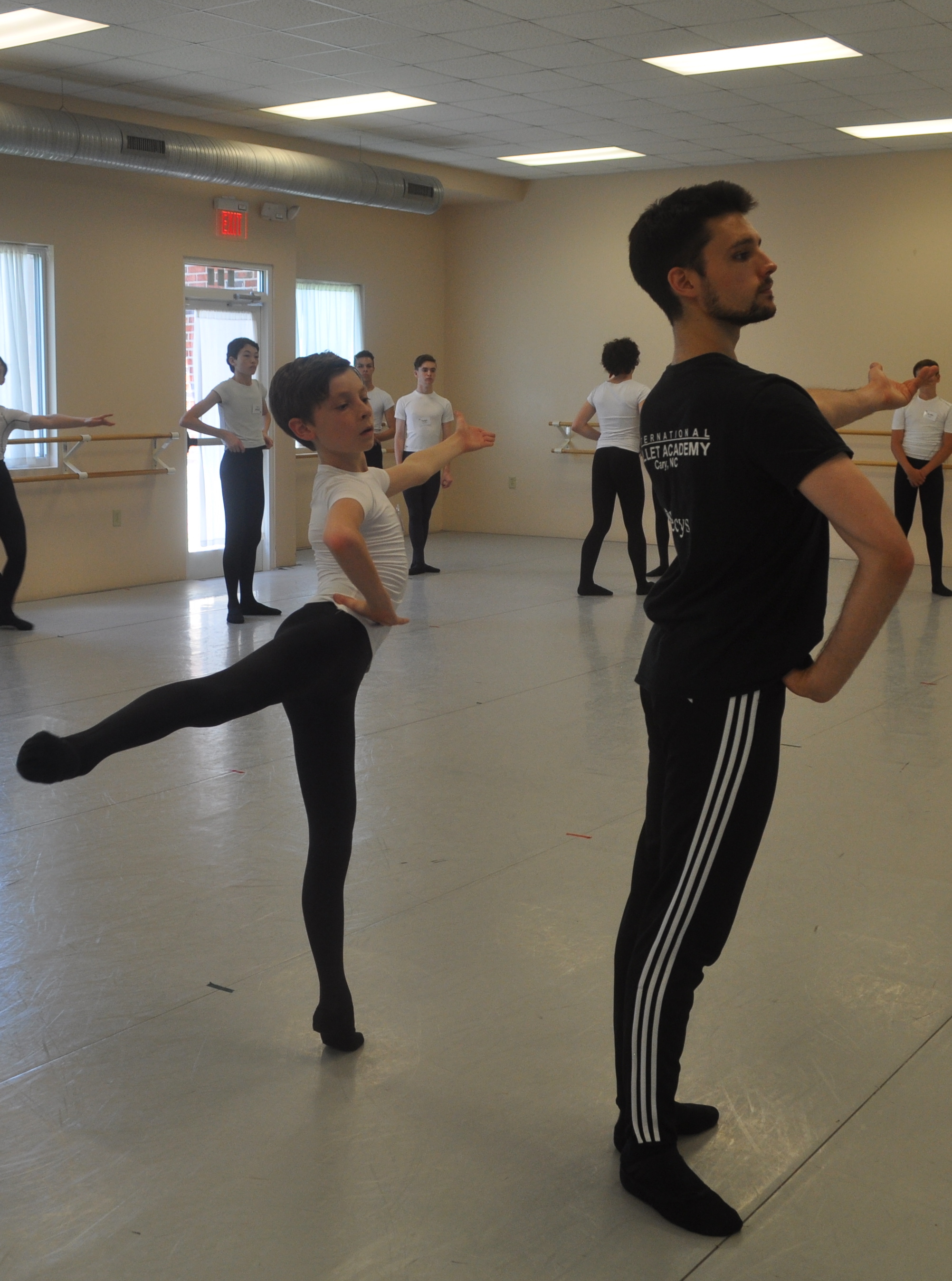 BBSI Faculty 2023

Rubén Martín – American Ballet Theatre JKO School Principal Teacher (Week One)
Jeffrey Rogers – Ballet West Academy Principal Teacher (Weeks One & Two)
Patrick Frenette – American Ballet Theatre Dancer (Weeks One & Two)
Maxim Ponomarenko – International Ballet Academy Ballet Master (Weeks One & Two)
Additional faculty coming soon!
Faculty is subject to change. 
Sponsors
RG Ventures, LLC
We are grateful for the sponsorship from RG Ventures, LLC, a Real Estate Development and Investment Company based in the Greater Chicago Area.
Thank you to Maureen Basquill Ruf
We are grateful for the sponsorship from Maureen Basquill Ruf in recognition of Patrick Frenette.
Partner Intensive

Boys Ballet Summer Intensive is a proud Partner Intensive at the American Dance Competition | International Ballet Competition.
ADC|IBC is a non-profit, 501 (c)(3), Youth International Scholarship Ballet Competition for all nationalities, ages 7-21, that was formed in 2005. Over the last decade, the organization has developed into a leader in its field with an ever growing network that helps connect and facilitate the progress of professional training. The event serves as an annual meeting ground for dancers, teachers, directors, choreographers, professionals, dance media, vendors and dance lovers. With more than $250,000 in scholarship funds being awarded each year through the collaborative efforts of our Scholarship Partners, ADC|IBC is able to carry out our NON PROFIT MISSION to place students into professional training programs.