BBSI 2023 Faculty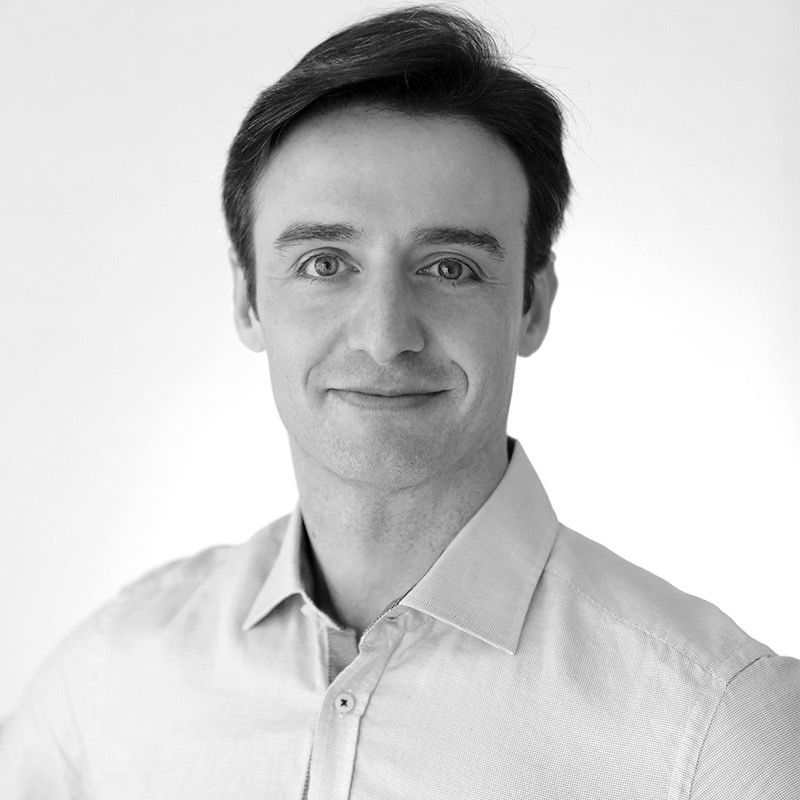 Rubén Martín
American Ballet Theatre Jacqueline Kennedy Onassis School Principal Teacher / Former Principal Dancer with San Francisco Ballet
Rubén Martín was born in Reus, Spain, and trained at Estudio de Danza de Maria de Avila. After dancing with English National Ballet for four years, he joined San Francisco Ballet as a member of the corps de ballet in 2000. He was promoted to Soloist in 2003 and to Principal dancer in 2006. In 2014, he became a Principal Character dancer with the Company, as well as a full-time endowed faculty member at San Francisco Ballet School. During his tenure as a dancer, Martín's major roles included Albrecht in Tomasson's Giselle, Prince Siegfried and Von Rothbartin Tomasson's Swan Lake, Onegin in Cranko's Onegin, Prince Desiré in Tomasson's Sleeping Beauty, Nutcracker Prince and King of the Snowin Tomasson's Nutcracker. In addition, he performed works by a wide range of choreographers including George Balanchine, Mark Morris, Alexei Ratmansky, Jerome Robbins, Helgi Tomasson, and Christopher Wheeldon. Martín Cintas has performed as a guest artist with the National Ballet of Canada, and Dutch National Ballet among other leading companies worldwide. In addition, he has served as a guest teacher with Pacific Northwest Ballet, Joffrey Ballet, The Washington Ballet, English National Ballet, National Ballet of Spain, Alvin Ailey American Dance Theater, Smuin Ballet, Marin Ballet, and Atlanta Ballet.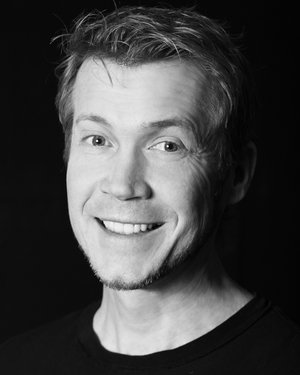 JEFFREY ROGERS
Ballet West Academy Principal Teacher / Former Principal Dancer with Ballet West
Mr. Rogers was born in Virginia in a southern military family. He began his early training at the age of nine in Germany under Maureen Gergun, a former Soloist from the Royal Ballet in London. Rogers then continued his formation at the Olaker Youth Civic Ballet in Chester, Virginia, under Christine Parks, an original member of the Ballet Society, which became the American Ballet Theatre.
Rogers was awarded full scholarships to the School of American Ballet in New York where he trained under renowned teachers Stanley Williams, Andrei Kramirevsky and Richard Rapp. On another full scholarship at the National Academy of Arts in Illinois, he completed his formation in the Vaganova, Bournonville and Cecchetti techniques, working with such great teachers as Petrus Bosman, Georgina Parkinson and Valerie Taylor of the Royal Ballet and Francesca Corkle of the Joffrey Ballet, Larissa Skylanskya, Flemming Halby and Toni Lander and Erik Bruhn of The Royal Danish Ballet.
The honor being one of the first recipients of the prestigious Princess Grace Foundation Award for Artistic Excellence in dance, ultimately lead Rogers to a long career as Principal dancer with Ballet West in Salt Lake City under the artistic directorships of Bruce Marks, John Hart and Jonas Kåge.
Rogers has danced all of the major principal roles in the classical repertoire from Albrecht to Siegfried as well as in the best contemporary works by renowned choreographers including Val Caniparoli's The Lady of the Camellias and Lambarena, John Neumier's Age of Anxiety, Eugene Loring's Billy the Kid, John Butler's Carmina Burana, Paul Taylor's Company B, Antony Tudor's The Leaves are Fading, Hans Van Manen's Polish Pieces, and William Forsythe's Artifact II.
Currently a Principal teacher the Ballet West Academy, company teacher for Ballet West, and a Master Teacher and Judge for the world renowned YAGP, he has also been an adjunct professor for the University of Utah's Dance Department. Rogers also teaches at companies and schools nationally and internationally. His most current guesting was at Staatliche Ballettschule in Berlin.
Rogers was on faculty at BBSI in 2018, 2019, 2020, 2021, and 2022.
PATRICK FRENETTE
American Ballet Theatre Corps de Ballet / BBSI Co-Founder
Mr. Frenette was born in Vancouver, Canada in 1994. He began his early training at the Goh Ballet Academy under the instruction of Ms. Fiona Smith. In 2008, his family relocated to California to further his professional ballet training with former ABT dancer Chris Martin and former Bolshoi Ballet Theatre dancer Dmitri Kulev. Patrick was a two-time recipient of the Senior Grand Prix award at the Youth America Grand Prix's regional competitions. In 2011, he was also awarded the Mary Day award for Outstanding Artistry, and in 2012, he received second company offers to the Washington Ballet, Houston Ballet, and American Ballet Theatre. Mr. Frenette was awarded tuition scholarships to attend many professional training programs, including the JKO School at American Ballet Theatre, The San Francisco Ballet School, The Royal Ballet School, and The School of American Ballet.
Patrick attended SAB from 2012 to 2013, and was selected to perform in both the fall and spring sessions of the New York Choreographic Institute. While at SAB, Mr. Frenette was awarded The Rudolf Nureyev Foundation Scholarship. Patrick studied with esteemed teacher Jock Soto and graduated in the spring of 2013, performing a principal part in George Balanchine's Divertimento No. 15.
Frenette joined ABT as an Apprentice in 2013 and became a member of the Corps de Ballet in January 2014. His repertoire with ABT includes Benvolio in Romeo and Juliet, Hilarion and Wilfred in Giselle, the White Swan Act II Pas de Deux, Benno, Spanish in Swan Lake, Demetrius in A Midsummer Night's Dream, Mithridates in Of Love and Rage, a Demi Soloist in Theme and Variations, a role in Deuce Coupe, the English Prince, Wolf, Herald, and Canary Fairy Cavalier in Sleeping Beauty, Recruit, Bees, and Russian in The Nutcracker, a featured role in After You, Ranch Worker in Like Water for Chocolate, Harlequin Doll in Coppélia, Flute Boy, Notary's Clerk, and The Cockerel La Fille Mal Gardée, Persian Men in The Golden Cockerel, the Three Ivans in Aurora's Wedding, and roles in all of the Company's full-length ballets.
He originated featured roles in Praedicere and Dream within a Dream (deferred) by Michelle Dorrance, Songs of Bukovina, Whipped Cream, Of Love and Rage, and Bernstein in a Bubble by Alexei Ratmansky, and Collage + Creed by Silas Farley. Mr. Frenette's performances with American Ballet Theatre are sponsored by Susan Winokur and Paul Leach.
Patrick has performed in variety of galas including the Anaheim International Dance Festival, the International Ballet Festival of Miami, the YAGP Stars of Today meet the Stars of Tomorrow, and the Indianapolis City Ballet's Young Stars of Ballet, which was filmed and nominated for an Emmy in 2012. Patrick performed Alexei Ratmansky's Bolero in the celebrated Nantucket Dance Festival in 2015 as well as Festival Ballet Theatre's Stars of Ballet Gala. Patrick performed in the 2017 Fall for Dance North, a celebration of Canada's 150th year, in the World Premiere of Robert Binet's Children of Chaos. Mr. Frenette performed the Grand Pas Classique Pas de Deux at the 2018 American Dance Competition Awards Gala of Stars.
He appears in the 2018 short film by rag & bone, WHY CAN'T WE GET ALONG, directed by Benjamin Millepied, Aaron Duffy, and Bob Partington. Patrick is featured in the film by Scott Gormley and NuArts Productions, Danseur. In April of 2021, Mr. Frenette made his principal guest artist debut with the Orlando Ballet as the title role in Jorden Morris' Peter Pan. 
Frenette was on faculty at BBSI in 2016, 2017, 2018, 2019, 2020, 2021, and 2022.  He also taught at BBSI's predecessor, the 2015 Boys Only Workshop.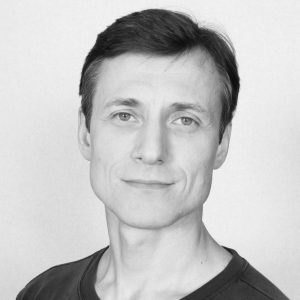 IGOR ANTONOV
Richmond Ballet Artistic Associate and Studio Company Director
Igor Antonov was born in Zaporizhzhia, Ukraine. Upon graduation from the Kiev Choreographic Institute, he joined the Donetsk Ballet (Ukraine) as a soloist. In 1990, he was invited to join Richmond Ballet, where for five seasons he danced leading roles in works by George Balanchine, John Butler, Antony Tudor, William Soleau, Malcolm Burn, and Stoner Winslett. During that time, he was also a medalist and best couple award winner at the International Ballet Competition in Jackson, Mississippi. For the next several years, he danced with Deutsche Oper am Rhein in Dusseldorf, Germany, and made guest appearances with major ballet companies in Berlin, Madrid, and Nice. Returning to Richmond Ballet in 2003 for the remainder of his professional career, he also began conducting rehearsals and teaching at the School of Richmond Ballet. When Mr. Antonov retired from the stage, he accepted the leadership role for Richmond Ballet's second company, Richmond Ballet II, and now serves the Ballet as an Artistic Associate and Studio Company Director.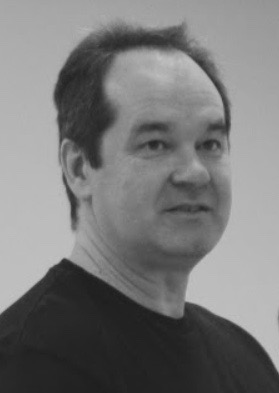 MAXIM PONOMARENKO
International Ballet Academy Ballet Master / Former Faculty Member at the Ballet West Academy
Mr. Ponomarenko is a graduate of the Kiev State Ballet School in Ukraine. Upon graduation he performed, taught company classes, and was a Rehearsal Master for the Dance Company of the Soviet Army. Mr. Ponomarenko performed and toured internationally as a Soloist with the Donetsk State Opera and Ballet Theatre. His repertoire with the Donetsk State Opera and Ballet Theatre includes Principal roles in Giselle, Swan Lake, La Bayadere, Le Corsaire, Don Quixote, Nutcracker and Sleeping Beauty.  In 2009, Mr. Ponomarenko became Executive Director and Instructor for the Academy of Classical Ballet at Dance Elite in Pennsylvania. Along with his wife, Nadia Pavelenko, he directed the school. Many of his former Academy students are currently members of professional ballet companies such as Texas Ballet Theatre, Austin Ballet, Ukraine National Ballet, Donetsk Ballet Theatre, Ballet Manila, Missouri Contemporary Ballet, and Ajkun Ballet Theatre. His students have received scholarships to prestigious programs and colleges as American Ballet Theatre, School of American Ballet, Boston Ballet, John Cranko School, Houston Ballet, Kirov Ballet, Harid Conservatory, Point Park University, Boston Conservatory, and Pace University. Mr. Ponomarenko is the Ballet Master at International Ballet Academy as of 2017.  Prior to joining International Ballet Academy, Mr. Ponomarenko was an instructor in the Men's Program at Ballet West Academy in Salt Lake City, Utah.
Ponomarenko was on faculty at BBSI in 2018, 2019, 2020, and 2022.
BBSI Adjunct Faculty (2015-2022)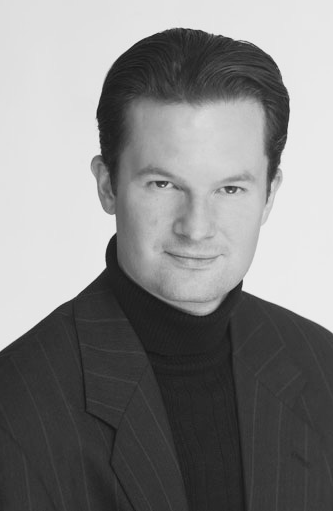 Peter Stark
The Rock School for Dance Education President and Director / Former Associate Director of Boston Ballet II and Head of Boston Ballet School's Men's Program
Mr. Stark is a renowned ballet teacher and coach and has been called "Ballet's Pied Piper" by the Sarasota Herald Tribune. His students are dancing in companies including New York City Ballet, Stuttgart Ballet, Dutch National Ballet, Royal Danish Ballet, National Ballet of Canada, American Ballet Theatre and Paul Taylor Dance Company, among others. Mr. Stark's students have moved on to full merit scholarships in dance academies including the School of American Ballet, Stuttgart Ballet, and the Royal Ballet School of England. He has coached gold medal winners for International Ballet Competitions (IBC) in New York City, Cape Town, Seoul and Helsinki. Additionally his students have won the Grand Prix at the Youth America Grand Prix New York finals, the Princess Grace Award, audience favorite at the Prix de Lausanne, and best male dancer at the Eric Bruhn Competition. Stark was named outstanding teacher at the 2014 New York finals of Youth America Grand Prix and has four times lead academies to be awarded outstanding school in previous years. Stark's professional mentor and coach was Fernando Bujones who hired Stark as assistant to the artistic director at Ballet Mississippi and later as school director at Orlando Ballet. He has staged the works of Mr. Bujones. Stark lead Orlando Ballet School for a decade expanding it to four locations, founding Orlando Ballet II and was twice haled in The New York Times where his students were called "breathtaking" and noted for displaying "a joyous appetite for movement." He is the founding artistic director of Next Generation Ballet (NGB) in Tampa. NGB has grown to have an international reputation winning many awards and accolades. Stark co-presented four annual ballet galas with Youth America Grand Prix including "Ballet's Greatest Hits" that was streamed to movie theaters internationally and hosted by So You Think You Can Dance judge Nigel Lythgoe. Stark staged/choreographed a series of critically acclaimed full length ballets including Cinderella, The Nutcracker, Swan Lake, Sleeping Beauty and Coppelia. Original children's ballets include Snow White and Rumpelstiltskin. This repertoire has been danced by organizations including Washington Ballet, Orlando Ballet, Next Generation Ballet and Central Pennsylvania Youth Ballet.
Stark was on faculty at BBSI in 2016, 2017, 2019, and 2021.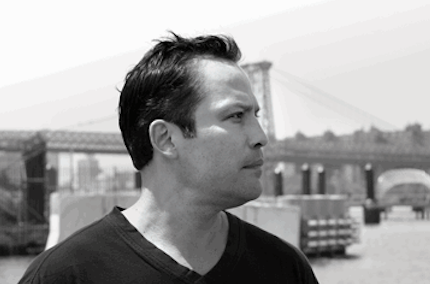 JOCK SOTO
Former Principal Dancer with the New York City Ballet / Former Faculty Member at the School of American Ballet
Mr. Soto is half Navajo Indian and half Puerto Rican, was born in Gallup, New Mexico, and raised in Phoenix, Arizona. At the age of five, he began studying ballet with local teachers after seeing a television special featuring Edward Villella in the Rubies section of George Balanchine's Jewels. Mr. Soto continued his studies at the School of American Ballet (SAB), the official school of New York City Ballet. While at the School, Mr. Soto danced the role of "Luke" in Peter Martins' The Magic Flute, which was choreographed for the School's 1981 Workshop performances. That year, Georges Balanchine invited him to become a member of the Company's corps de ballet. In June 1984 he was promoted to the rank of soloist, and one year later, he became a principal dancer.
Mr. Soto's extensive repertory includes featured roles in many of George Balanchine's ballets, including Agon, Allegro Brillante, Brahms-Schoenberg Quartet (first, third, and fourth movements), Bugaku, Cortege Hongrois, Danses Concertantes, Donizetti Variations, Episodes, Firebird, The Four Temperaments, George Balanchine's The Nutcracker, Glinka Pas de Trois, Rubies from Jewels, Kammermusik No. 2, Liebeslieder Walzer, A Midsummer Night's Dream, Movements for Piano and Orchestra, Mozartiana, Orpheus, Robert Schumann's Davidsbundlerdanze, Scotch Symphony, La Sonnambula, Stars and Stripes, Stravinsky Violin Concerto, Symphony in C, Symphony in Three Movements, Tschaikovsky Pas de Deux, Union Jack, Vienna Waltzes, and Western Symphony. He has also danced featured roles in a number of ballets by Jerome Robbins, including Afternoon of a Faun, The Cage, Dances at a Gathering, The Four Seasons, Glass Pieces, I'm Old Fashioned, In the Night, Moves, Opus 19/The Dreamer, and West Side Story Suite, as well as Peter Martins' Barber Violin Concerto, Swan Lake, Symphonic Dances, and Valse Triste, and Robert La Fosse's Concerto in Five Movements.
Mr. Martins has created principal roles on Mr. Soto in a number of his ballets, including Adams Violin Concerto, Bach Concerto V, Concerto for Two Solo Pianos, Delight of the Muses, Ecstatic Orange, Fearful Symmetries, A Fool for You, Guide to Strange Places, Harmonielehre, The Infernal Machine, Jazz (Six Syncopated Movements), Morgen, A Schubertiad, Sinfonia, Songs of the Auvergne, Them Twos, and Thou Swell. During New York City Ballet's Spring 1988 American Music Festival, Mr. Soto originated featured roles in Mr. Martins' Black and White, Robert Weiss's Archetypes, Laura Dean's Space, and Jean-Pierre Bonnefoux's Five, and performed in Richard Tanner's pas de deux Sonatas and Interludes. In addition, he originated roles in Miriam Mahdaviani's Urban Dances; Kevin O'Day's Huoah; Mr. Tanner's Ancient Airs and Dances, Operetta Affezionata, and Schoenberg/Wuorinen Variations; Lynne Taylor-Corbett's Chiaroscuro; Christopher Wheeldon's After the Rain, Liturgy, Mercurial Manoeuvres, Morphoses, Polyphonia; Shambards, and Slavonic Dances; and Damian Woetzel's Ebony Concerto.
Mr. Soto has appeared as a guest artist with the Kirov Ballet in Jewels in 2003 and at the Bolshoi Theatre with stars from New York City Ballet and American Ballet Theatre in 2003. In addition to his guest appearances, Mr. Soto has staged numerous ballets around the World, including works by Balanchine, Robbins, Martin, and Wheeldon, and many more.
In addition to his performing career, Mr. Soto served as a member of SAB's permanent faculty from 1996 to 2015.
Soto was on faculty at BBSI in 2018, 2019, and 2021.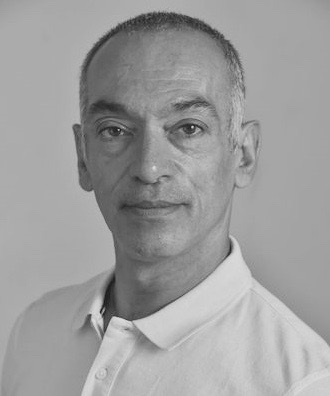 OLIVIER MUÑOZ
Head of Men's Programs and Studio Company Rehearsal Director at Oklahoma City Ballet 
Mr. Muñoz completed 14 seasons as Principal Teacher at Orlando Ballet School where he created a successful men's program as well as the academy all-day program for talented students. After an exhaustive nationwide search, he was named the incoming MYB Artistic Director in the spring of 2017 and was the unanimous choice by the Board of Directors to carry on the institution's mission until 2022, where he joined Oklahoma City Ballet as their Head of Men's Programs and Studio Company Rehearsal Director.
In addition to his work at Orlando Ballet School, he is a certified professor of dance from the French Ministry of Culture and has also received an American Ballet Theatre (ABT) Affiliate Teacher Award where he is certified in all levels of the ABT curriculum. He has served on panels for the U.S. Department of Education's National Foundation for the Advancements in the Arts and on various grant selection committees. Since 2001, he has been a sought-after coach for the Youth America Grand Prix (YAGP) Dance Competition and has been awarded Outstanding Teacher numerous times. Mr. Muñoz has coached gold medal dancers in international competitions and many of his former students are performing in professional companies all over the world.
Mr. Muñoz began his studies at the National Conservatory of Dance in Lyon, France and then attended Rosella Hightower's International Dance Center in Cannes. He is a 1981 Laureate of the Prix de Lausanne. As a principal dancer with the English National Ballet, the Cleveland San Jose Ballet, the Northern Ballet Theater, and a principal guest artist for Teatro alla Scala, the Tokyo Ballet, The Bolshoi Ballet in Moscow, Ballet Philippines, and Ballet Nuevo Mundo in Caracas, Venezuela, among others, he performed all the leading roles in the classical repertoire. Mr. Muñoz was involved in several movies including Blue Suede Shoes for PBS (1998), the Drew Carey Show (1997), Love in 4 Acts for PBS (1995), and has choreographed for Cleveland San Jose Ballet, Orlando Ballet School, and several Geoffrey Beene fashion shows.
Muñoz was on faculty at BBSI in 2016, 2017, and 2019.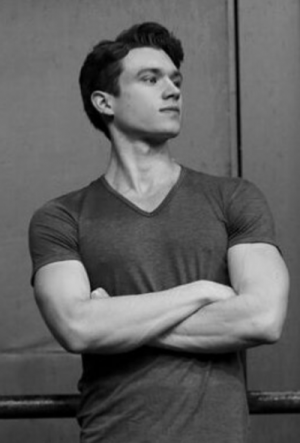 Cameron McCune
American Ballet Theatre Corps de Ballet
Born in Raleigh, North Carolina, Cameron McCune began his ballet training at the age of 8 at the Raleigh School of Ballet under the direction of Mary LeGere. He joined the school's pre-professional company, Raleigh Dance Theatre, at age 13, and began studying privately the next year. McCune attended summer programs at the Raleigh School of Ballet, Miami City Ballet, and the School of American Ballet, and won a silver medal at the Youth America Grand Prix in 2012.
McCune joined ABT as an apprentice in 2013 and the corps de ballet in January 2014. His repertoire includes Village Notary in La Fille mal gardée, the Young Soldier in The Green Table, Spanish Dance in The Nutcracker, a Fairy Cavalier in Ratmansky's The Sleeping Beauty, leading roles in Symphonic Variations and Thirteen Diversions, and featured roles in The Brahms-Haydn Variations, Deuce Coupe and Songs of Bukovina.
McCune was on faculty at BBSI in 2019, 2020, 2021, and 2022.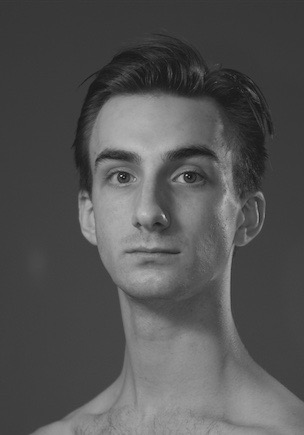 KIEFER CURTIS
Principal Dancer with the Carolina Ballet
Born in Georgia, Curtis began his training at Metropolitan Ballet theatre in Alpharetta under Maniya Baredo. He attended summer intensives with Danita Emma and Momchill Mladenov in Syracuse New York, Orlando Ballet, as well as in Salzburg, Austria under Peter Breur. Mr. Curtis trained in Cary, NC at International Ballet Academy (IBA). He joined Carolina Ballet in 2015.
Curtis taught Weight Training at BBSI in 2017 and 2018.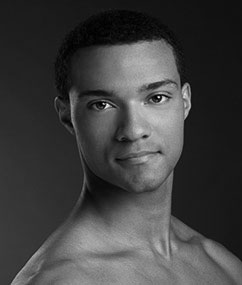 PRESTON CHAMBLEE
Soloist at New York City Ballet
Mr. Chamblee was born in Wendell, North Carolina and began his dance training at the age of 14 at the Raleigh School of Ballet under Mary Legere and Pablo Perez. He continued his training at the International Ballet Academy in Apex, North Carolina from 2010 to 2013. Mr. Chamblee studied at the School of American Ballet (SAB), the official school of New York City Ballet, during the 2012 and 2013 summer courses, and enrolled as a full-time student in 2013. He was named an apprentice with NYCB in August 2014 and joined the Company as a member of the corps de ballet in February 2015.
Chamblee taught at BBSI's predecessor, the 2015 Boys Only Workshop.
Please note that faculty is subject to change.