BBSI Partnering

Workshop 2023
BBSI 2023 Information, Dates, and Auditions Coming Soon
The BBSI Partnering Workshop is for ladies interested in participating in a daily partnering class with the men at BBSI. Ladies will also take daily technique and variations classes.
Dancers will have the option to attend both weeks, or choose one of the two weeks to attend.  A tuition discount is offered to students who attend for both weeks.
Ladies must be age 11-18 in an intermediate to advanced ballet level. A video audition is required for the BBSI Partnering Workshop.  Class size is very limited. There will be a wait list.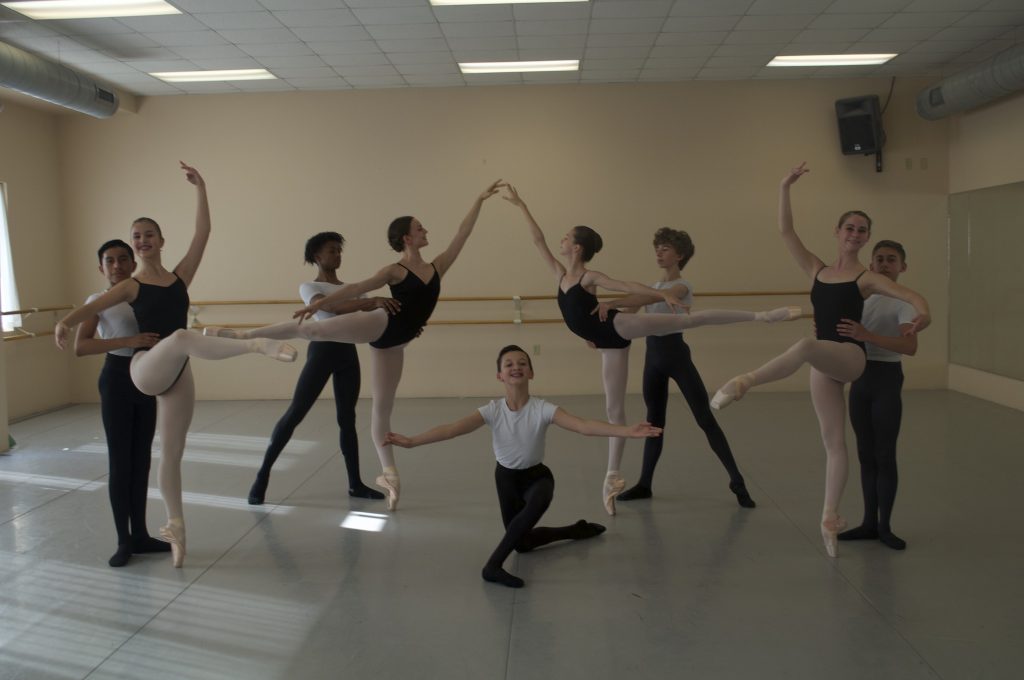 VIDEO AUDITION
Video audition requirements:
All combinations should be done en pointe in the center for dancers with a minimum of two years en pointe. Video footage MUST be taken no more than 3 months prior to application.
Adage combination
Échappé and Passé pointe work combination
Turning combination
Grand Allegro combination
Note: BBSI does not provide personal feedback for video auditions. Not submitting the requested combinations (submitting a variation instead, etc.) may negatively impact audition results. We keep will video applications open until we reach maximum capacity.
CLASSES
BBSI Partnering Workshop daily classes include:
Ladies Technique (two hours)
Ladies Variations (one hour)
Partnering (one hour)
FACULTY
BBSI 2023 Faculty Coming Soon
Additional faculty updates coming soon. Faculty is subject to change. 
TUITION
BBSI Week One OR Week Two: $375.00
BBSI Week One AND Week Two: $650.00
There is an additional $30.00 registration fee and a $30.00 health fee.
Tuition, registration fees, health fees, audition fees, and merchandise purchases are non-refundable.
Dancers will have the option to attend both weeks of BBSI, or choose one of the two weeks to attend.  A tuition discount is offered to families who attend for both weeks.
Boys Ballet Summer Intensive is a proud Partner Intensive at the American Dance Competition | International Ballet Competition. We exclusively offer scholarships to BBSI at this competition. Financial aid is not available.
DRESS CODE
Dress Code is mandatory
Black spaghetti strap leotard (cotton or microfiber, no tank leotards)
Pink or skin-tone tights
Ballet flat shoes
Pointe shoes (to be worn for center, Partnering, and Variations, NO DEAD SHOES)
No shorts, large hair accessories, or large earrings. (Skirts are allowed only in Variations)
INJURY WITHDRAWAL POLICY
Refunds due to injuries are offered on a case-by-case basis. A doctor's note is required for consideration.
In terms of an injury withdrawal, 25% of all tuition payments is nonrefundable.
After June 1st, there are no injury refunds.