The Boys Ballet Summer Intensive Partnering Workshop offers Ladies Technique, Partnering with the men, and Ladies Variations classes.
The Boys Ballet Summer Intensive Partnering Workshop 2020 will take place from August 3-15, 2020.
Dancers will have the option to attend both weeks, or choose one of the two weeks to attend.  A tuition discount is offered to students who attend for both weeks.
Ladies must be age 12-18 in an intermediate to advanced ballet level with a minimum of two years en pointe. An in-person audition at International Ballet Academy on March 21st, 2020 or video audition is required for the BBSI Partnering Workshop.  Class size is very limited. There will be a wait list.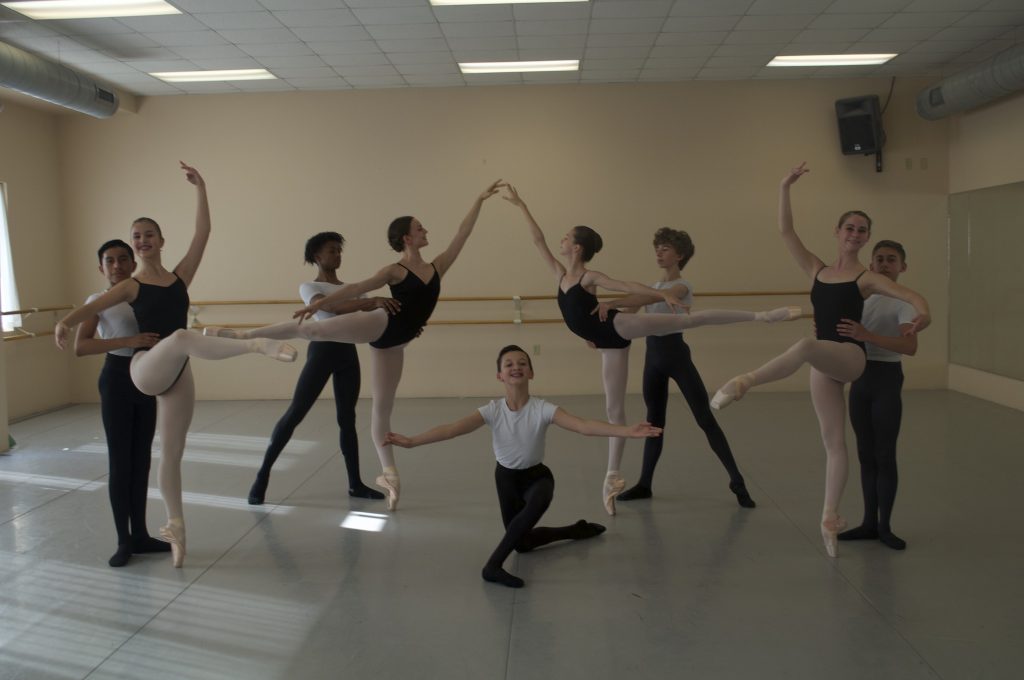 IN-PERSON AUDITION
In-person audition at International Ballet Academy in Cary, NC:
Date: Saturday, March 21st, 2020
Check in: 9:30am – 10:00am
Audition: 10:00am – 11:30am
Please bring ballet flat shoes and pointe shoes
Please wear a plain black spaghetti strap leotard
Please note: Dancers are required to register online for the audition prior to March 21st, 2019.
VIDEO AUDITION
All combinations must be done en pointe in the center.
Adage combination
Échappé and Passé pointework combination
Turning combination
Grand Allegro combination
Note: We keep will video applications open until we reach maximum capacity.
CLASSES
BBSI Partnering Workshop 2020 daily classes include:
Ladies Technique
Partnering with the Men
Ladies Variations
TUITION
Week 1 or 2 (1 week): $350.00
Weeks 1 & 2 (2 weeks): $625.00
Tuition is due within two weeks of acceptance.
Please note that tuition is nonrefundable.
DRESS CODE
Black spaghetti strap leotard (cotton or microfiber, no tank leotards)
Pink tights
Ballet flat shoes
New Pointe shoes (to be worn for center, Partnering, and Variations, NO DEAD SHOES)
No shorts, large hair accessories, or large earrings. (Skirts are allowed only in Variations)